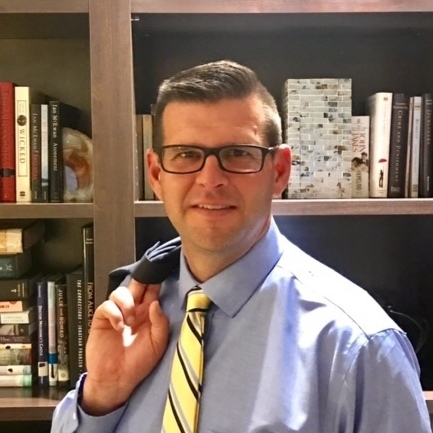 Douglas R. Allen Endowed Scholarship
Why did you choose to create a scholarship at Saint Leo University?
The underlying rational behind creating a scholarship at the University is to provide individuals with the same opportunities afforded to me. Saint Leo changes people for the better and my hope is the scholarship set up under my name will assist someone in their personal transition.
What would you want the recipients to know about the person for whom this scholarship is named?
The scholarship is under my name. I am a normal person that attended Saint Leo, applied myself and graduated successfully with both my undergraduate and masters degree. If I can do it, so can anyone if they are willing to work hard and commit to the process. My life has not been conventional by any stretch of the imagination, but despite it all I worked hard and obtained the best education! Just like me, if an individual is willing to sacrifice he/she will be successful.
What is your favorite Saint Leo story, tradition, or what Saint Leo has meant to you?
Saint Leo University represents potential. Every time I visit the campus to this day it recharges me. It brings to life in me the spirit of success, effort, and character. My memories now mainly deal with my visits to the campus as my daughter attends next year.
What do you hope recipients gain through this scholarship support?
Opportunity! My objective is simple, support that student that just needs a little help to get across the finish line. No one should drop out of college due to financial concerns. These students represent tomorrow and I trust they take full advantage of the opportunity to attend Saint Leo University.