Alonna Rhoden Tedesco Memorial Scholarship
Why did you choose to create a scholarship at Saint Leo University?
We have a son who is a student there now. We have a son who graduated from Saint Leo and is now an orthopedic surgeon.
What would you want the recipients to know about the person for whom this scholarship is named?
Alonna was a dedicated wife, mother, operating room nurse, and athlete.
What do you hope recipients gain through this scholarship support?
I hope students gain an opportunity to continue their education and realize their dreams.
Alumni Association Scholarship
The Saint Leo University Alumni Association exists to sustain and enliven the Saint Leo alumni network, and to work alongside University administration toward common goals.
The ability to connect with your alumni network is an important asset—bringing added value to your Saint Leo University degree.
The Alumni Association mission remains to develop and enhance involvement of alumni and future alumni in supporting the mission and goals of Saint Leo University.
The Alumni Association Endowed Scholarship was established in 1965 with a generous gift from the Dorothy Thomas Foundation and numerous gifts received annually from alumni.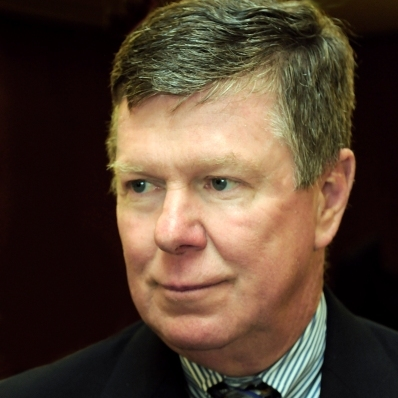 Arthur F. Kirk, Jr. Presidential Scholarship
Former president of Keuka College in upstate New York, Dr. Arthur F. Kirk, Jr. joined Saint Leo College as its eighth president in January 1997. Under his leadership, Saint Leo College evolved to become Saint Leo University.
During Dr. Kirk's presidency, Saint Leo's student body grew from 7,403 to 16,450 with record enrollments nearly every year. The number of full-time faculty members more than quadrupled to over 240 and the number of degree programs grew from 22 to 48, including the university's first terminal degree offering, the Doctor of Business Administration. Also during this tenure, the university founded the innovative Center for Online Learning, which serves students all over the world. By Fall 2015, the University Campus in Saint Leo, FL, expanded by 11 new buildings, in addition to three renovations over the course of 13 years, adding more than 70 acres and nearly 1 million square feet of new facilities.
Dr. Kirk retired in June of 2015.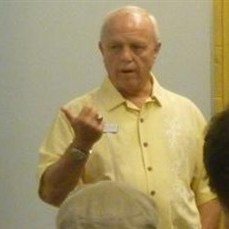 Barry Glover Endowed Scholarship
Barry Glover was a former associate professor of criminal justice at Saint Leo University. His career in law enforcement began at the Clearwater Police Department in 1969. He worked his way up the ranks and retired as a captain over the criminal investigation division. During his time in Clearwater, he worked as an adjunct professor at Saint Leo University and the University of South Florida. When he retired from Clearwater police, he went full-time at Saint Leo. Mr. Glover spearheaded a master's program and launched a traveling command school that is unique in Florida. It teaches upper-level administrative skills at police and sheriff's departments.He also implemented a program where select students travel to Israel to learn state-of-the-art homeland security techniques, and a unique cold case program where students look at actual detective files, with sworn case detectives on hand to assist.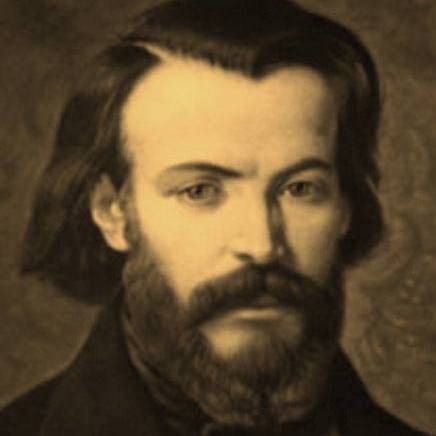 Blessed Frederic Ozanam Scholarship
Blessed Frederic Ozanam (1813 – 1853) was founder of St. Vincent de Paul. Frederic was a husband and father, professor and servant of the poor. He founded the Society of St. Vincent DePaul as a young student with others of the Sorbonne in Paris. Sister Rosalie Rendu, a Daughter of Charity, is considered a mentor of Frederic and the Society of St. Vincent de Paul as she taught the first members the art of helping the poor and the sick. Frederic's writings on social justice anticipated the first encyclical of our modern times, Rerum Novarum.
Bowers Family Endowed Scholarship
James Bowers Jr., USN (Ret.), a retired senior corporal with the Tampa Police Department, received his associate of arts in 1988 and his bachelor of science in criminal justice in 2000 from Saint Leo University. He has dedicated his career to the military and law enforcement.
He and his wife, Anissa, USAF (Ret.), recently established the Bowers Family Endowed Scholarship, which will benefit military/law enforcement students (veterans or active duty), fire fighters, or other first responders who have demonstrated financial need.
The Bowers family has strong ties to the military. James, who first joined the U.S. Navy for four years of active duty (during the Vietnam era), later enlisted in the U.S. Army. In September 1990, he was activated to serve in Desert Shield/Desert Storm for a tour of duty until April 1991. His unit was one of the first 20,000 troops to be deployed to the Middle East.
After his enlistment ended with the Army Reserve, he joined a Navy Reserve until (NAVACTSUK). He was activated in September 2001 to serve during the global war on terrorism. He served two years on active duty at the Naval Air Station in Jacksonville, FL. He retired in 2004 from the Navy Reserves as a chief petty officer.
James' dad, James Sr., and his father's three brothers all served our country—his father in the U.S. Army (Korean War), his brothers John and Robert in the U.S. Army (World War II), and brother George in the U.S. Navy (World War II).
Anissa joined the U.S. Air Force in 1994 and attended Officer Training School at Maxwell Air Force Base in Montgomery, AL. Her career field was financial management. She served numerous assignments stateside and two overseas tours in Germany. She was deployed to Iraq in 2008-2009. Her last assignment was at Scott AFB in Illinois, where she retired as a major in the USAF.
James and Anissa Bowers, who have been married for more than 18 years, have a four-year-old son, James III, who is an active, smart young boy full of wonder and excitement. For Christmas he asked Santa Claus to bring him a spyglass and an airplane. James has three grown daughters from a previous marriage—Jessica, Beatrice, and Juliee.
Both James and Anissa came from humble beginnings and are appreciative of what God has given them. After living briefly in Marianna, FL, James' family moved to the Belmont Heights neighborhood in East Tampa. He graduated from Leto High School.
Anissa was raised in Albany, GA, and graduated from Monroe High School. She received her BA in Finance from Georgia Southern.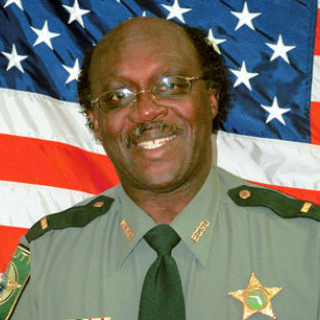 Captain Charles "Bo" Harrison Scholarship
Captain Charles "Bo" Harrison was just 15 days away from retiring after 31 years with the Pasco County Sherriff's Office when he was shot and killed while on surveillance on June 1, 2003. Capt. Harrison was 57 years old, a Vietnam veteran, and a father of three. Eleven days after this terrible tragedy Saint Leo University received the first gift directed to the Captain Charles "Bo" Harrison Scholarship.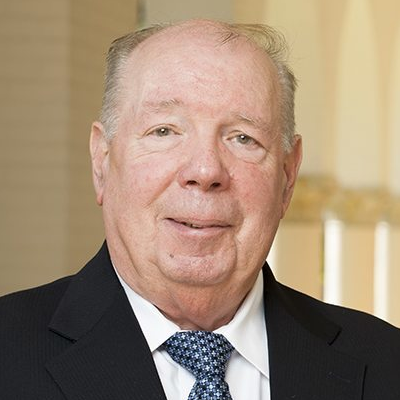 Carmine Picciano '76 Memorial Scholarship
John Picciano '69 came to Saint Leo College after being a self-described underachiever in high school. Growing up in New York, he had never really pushed himself, and his parents felt he could benefit from a small Catholic college.
At age 17, Picciano was happy to come to Florida, but he discovered that Saint Leo was more than warm weather and having fun. "I matured quickly," he said. "Saint Leo helped me actualize and utilize my potential."
Part of that potential resulted in Picciano going on to St. Vincent de Paul Major Seminary in Boyton Beach, FL, and being ordained a Catholic priest in the Diocese of Orlando. He was appointed the director of Ministry of Disabled Persons for the diocese, and in that role he provided drug and alcohol counseling and interventions, helping countless people embrace second chances.
While in the priesthood, Picciano went back to school, attending Barry University (Miami, FL) and earning a master's degree in clinical social work. He then left the priesthood and began working with behavioral health patients, and then transitioned to hospital administration. He has since become CEO of Oglethorpe, Inc., a hospital management company based in Tampa, FL, that directs the operation of eight behavioral health facilities in Florida, Ohio, Louisiana, and Texas.
Mr. Picciano also serves as CEO of the new Darryl Strawberry Recovery Center in St. Cloud, FL. Co-founded by former Major League Baseball player Darryl Strawberry, who fought his own addictions, the center offers treatment for people who are struggling with substance abuse. For many years, Picciano had lost touch with Saint Leo. In 2008, he reconnected via Dr. Peter Simmons, who was then a faculty members and approached Picciano to provide internships at Oglethorpe. That partnership has proven fruitful, as Oglethorpe continues to offer internships to Saint Leo MBA students and has hired some of those interns after graduation. In addition, many Saint Leo social work students gain experience with internships at Springbrook Hospital, an Oglethorpe facility in Brooksville, FL.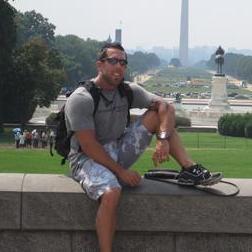 Chad L. Michael Memorial Endowed Scholarship
Chad L. Michael '01, special agent with the Drug Enforcement Administration (DEA), was one of 10 Americans killed on October 26, 2009 when a U.S. military helicopter carrying seven U.S. Army soldiers, Chad and two other DEA agents, crashed in western Afghanistan. They were on a joint mission to combat narcotics trafficking in support of the U.S. military efforts to secure Afghanistan.Chad began his law enforcement career in 2001 as a deputy with the Hillsborough County Sheriff's Office, the same year he earned his bachelor's degree in criminology from Saint Leo University. He remained with the Hillsborough Sheriff's Office until 2004, when he achieved a lifelong dream of becoming a federal agent. Before volunteering for service in Afghanistan, Chad lived in Miami, and worked for the Drug Enforcement Agency. He was 30 years old when he died.
Dennis Weber Endowed Scholarship
Why did you choose to create a scholarship at Saint Leo University?
Saint Leo afforded me the opportunity to be an Adjunct Professor in the business department for 21 years. Prior to that I had taught at Tidewater Community College. I truly enjoyed this role because of my ability to help people learn. During this time I was able to teach nine different classes to include the business capstone course for the students at the South Hampton Roads Education Center and our Chesapeake Office. Seeing the students grasp and understand the difficult concepts in these classes was my reward, not the monetary compensation I received. Establishing this scholarship was my way of giving back to the University for giving me a platform to help the students learn.
What would you want the recipients to know about the person for whom this scholarship is named?
Many years ago I was the first person in my family to attend college. My family could not afford to send me to college. Fortunately, I was able to obtain a NROTC scholarship to attend Penn State University and obtain my BS degree. Later I was able to use the GI Bill, existing at the time, to obtain both my MBA and MPA degrees. So I completely understand the importance for today's students to be able to obtain financial support for their pursuit of higher education.
What is your favorite Saint Leo story, tradition, or what Saint Leo has meant to you?
The primary reason I wanted to teach for Saint Leo relates to a key part of the University's Vision. That part being the desire to be "the leading Catholic teaching university of the 21st century". Way too many of our higher learning institutions today are primarily focused on conducting research. As a result that becomes the focus of their professors, versus helping their students learn. My first physics class at Penn State was in an auditorium with 400 students and a professor who was only there because of the University research focus on nuclear reactors. He had no interest in helping us learn the basic concepts of physics. As a liberal arts university, Saint Leo embraces the mission of ensuring its students receive a well rounded education and are then able to become well informed citizens of our great country.
What do you hope recipients gain through this scholarship support?
My main hope is that students appreciate the support it provides them. Also, upon graduation and when able that they would consider making such support available to future students. Without the support I received for my education, I would never have been able to endow this scholarship.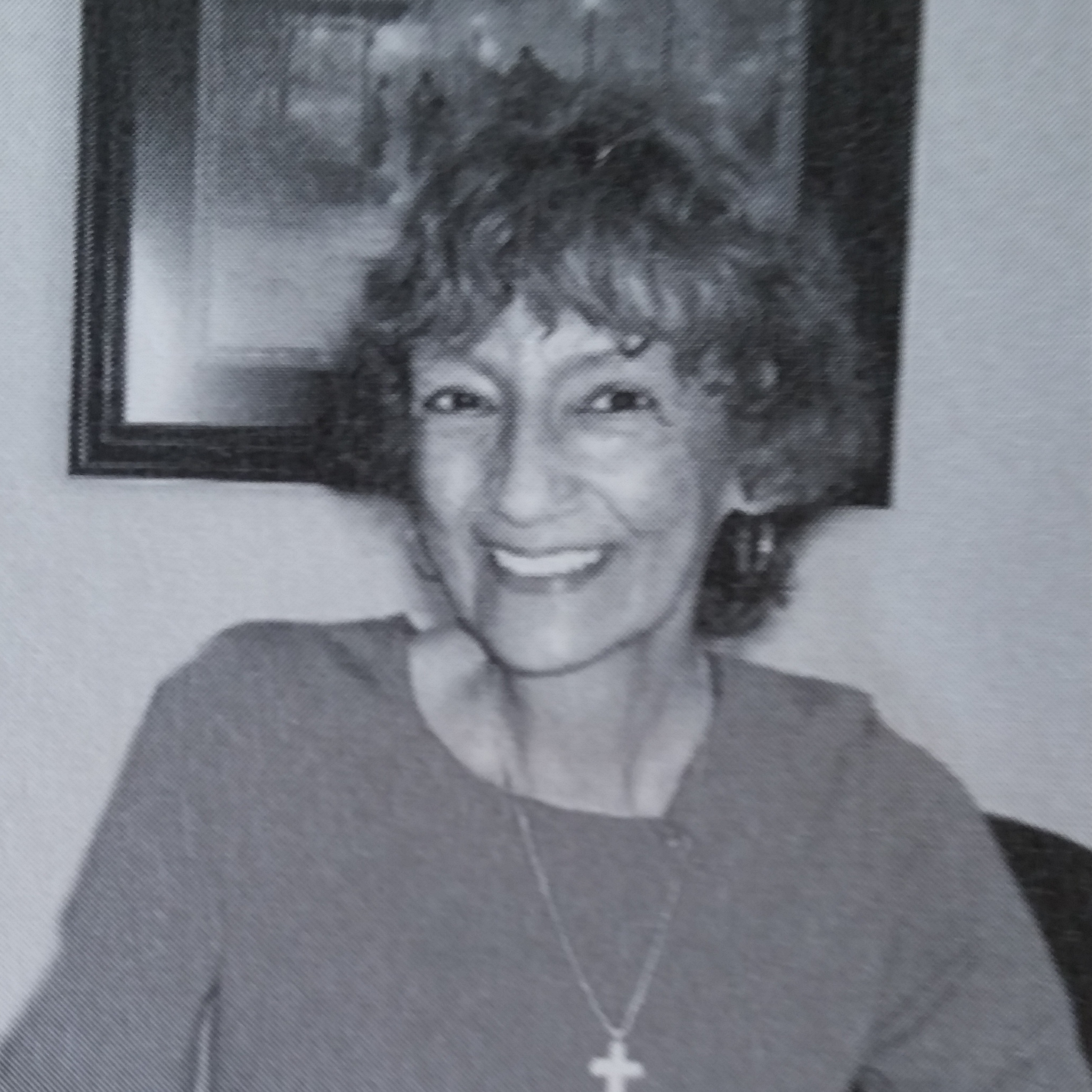 Dolores Incremona Endowed Scholarship
For Dolores Incremona, earning her bachelor's degree in political science from Saint Leo College in 1980 fulfilled a long-held desire. After graduating from high school in Paterson, N.J., Dolores enrolled in college, attended classes for a year and then, at the age of 21, enlisted in the Air Force.
When Dolores received her first assignment at MacDill Air Force Base in Tampa, FL, she decided it was time to complete her college degree so she would be able to advance her career. She enrolled in her first Saint Leo College course immediately and, five years later, completed her degree.
This foundation made it possible for Dolores to become a commissioned officer, to earn a master's in international relations and, after a myriad of command assignments, to serve on General Norman Schwarzkopf's Central Command staff during Operation Desert Storm.
As an Air Force major, Dolores carried out many critical assignments, displaying enthusiasm, a talent for organization and cool decision-making skills. She used these talents to serve her country and Saint Leo University. In retirement, Dolores has been an active and dedicated member of the Saint Leo Alumni Association board of directors since 2003. "As a board member, I met students and parents at alumni events and have come to really appreciate what Saint Leo offers to all of our students, everywhere," Dolores says.
"In some small part, I am able to help someone attend a college that educates each student for a lifetime—and a lifestyle."—Dolores Incremona '80
Dorothy Elaine Dadez Endowed Scholarship
Why did you choose to create a scholarship at Saint Leo University?
Terry and I (Ed Dadez) created the scholarship for two reasons. 1) To honor my mother who would have loved to go to college, but did not have the funds to do so when she graduated from high school. As a military spouse, she raised six children and did as much as she could to ensure each child grew up to be successful with good values. 2) As the former Vice President for Continuing Education and Student Services, it was apparent to me that for the spouse of someone in the military, they find themselves trying to balance the demands of being a spouse, working, and taking classes. We felt that creation of the scholarship was one way we could assist them.
What would you want the recipients to know about the person for whom this scholarship is named?
We would want the recipient to know Dorothy Elaine Dadez was a loving, caring person who always believed in helping others even if she did not have much to give. She was always there to listen, to care, and to love. She is dearly missed.
What is favorite Saint Leo story, tradition, or what Saint Leo has meant to you?
There are too many to share, but my favorite is that our two sons have their undergraduate and graduate degrees from Saint Leo. In addition, two of my brothers (graduate), sister-in-law, daughter-in-law, nephew, niece, and I (graduate) have Saint Leo degrees. Terry is currently working on her master's degree. We believe in a Saint Leo University education and our core values.
What do you hope recipients gain through this scholarship support?
We hope the recipient will complete his/her degree and be successful in all he/she endeavors. We also hope that if the situation presents itself where and when he/she could do the same for someone else who is in need of assistance. Paying it forward should be something that all of us should strive to do.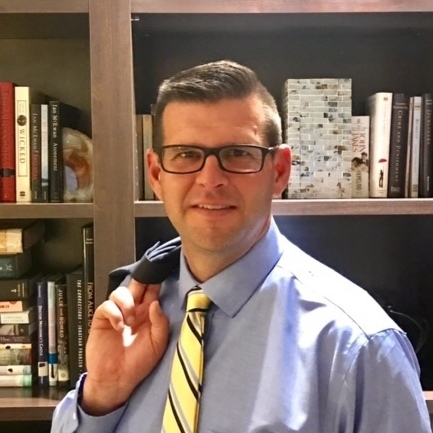 Douglas R. Allen Endowed Scholarship
Why did you choose to create a scholarship at Saint Leo University?
The underlying rational behind creating a scholarship at the University is to provide individuals with the same opportunities afforded to me. Saint Leo changes people for the better and my hope is the scholarship set up under my name will assist someone in their personal transition.
What would you want the recipients to know about the person for whom this scholarship is named?
The scholarship is under my name. I am a normal person that attended Saint Leo, applied myself and graduated successfully with both my undergraduate and masters degree. If I can do it, so can anyone if they are willing to work hard and commit to the process. My life has not been conventional by any stretch of the imagination, but despite it all I worked hard and obtained the best education! Just like me, if an individual is willing to sacrifice he/she will be successful.
What is your favorite Saint Leo story, tradition, or what Saint Leo has meant to you?
Saint Leo University represents potential. Every time I visit the campus to this day it recharges me. It brings to life in me the spirit of success, effort, and character. My memories now mainly deal with my visits to the campus as my daughter attends next year.
What do you hope recipients gain through this scholarship support?
Opportunity! My objective is simple, support that student that just needs a little help to get across the finish line. No one should drop out of college due to financial concerns. These students represent tomorrow and I trust they take full advantage of the opportunity to attend Saint Leo University.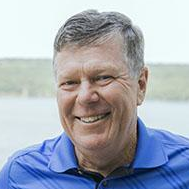 Dr. Arthur F. Kirk, Jr. Student-Athlete Scholarship
The Department of Athletics at Saint Leo University inducted Dr. Arthur F. Kirk, Jr. in the 2011 Saint Leo Hall of Fame. Beginning in 1997, Dr. Kirk skillfully led the university on its mission of seeking balanced growth in mind, body, and spirit for all members of the university community. He reinstituted the cross country and men's golf programs, and made possible the addition of new athletic programs including men's and women's swimming, women's golf, women's soccer, and men's and women's lacrosse. Facilities have been added and improved, more scholarships for student-athletes have been funded, and the size of the athletics staff has doubled. Dr. Kirk served twice as president of the Sunshine State Conference. An avid runner, he serves as an example of someone who continues to pursue sports and fitness.
Dr. Maribeth Durst and Professor Chuck Fisk Endowed Scholarship
Why did you choose to create a scholarship at Saint Leo University?
I wanted to make a contribution to Saint Leo University that would be of lasting value to the University and our students; and, I wanted to recognize Chuck upon his retirement after 42 years of teaching at Saint Leo.
What would you want the recipients to know about the persons for whom this scholarship is named?
I want all to know that Chuck Fisk was a demanding and dedicated professor who was universally well-liked by everyone. In fact, he was awarded the Professor of the Year Award, given the student government, three times.
What is your favorite Saint Leo story, tradition, or what Saint Leo has meant to you?
Our favorite tradition is the fact that Saint Leo is willing to give any student the opportunity to succeed as long as he or she is willing to work for it.
What do you hope recipients gain through this scholarship support?
A values-based education that will provide them the means to succeed in life and give back to others.
Dr. Patrick Draves Endowed Memorial Scholarship
Patrick R. A. Draves, PhD, received his B.A. in psychology from Michigan State University in 1993 and then moved to Tampa, FL to pursue his PhD in Industrial/Organizational Psychology at the University of South Florida, which he earned in 2003. Dr. Draves was a highly respected and regarded professor of psychology at Saint Leo University. Dr. Draves was a deeply caring and loving person that went out of his way to help friends and students. He volunteered with organizations that assisted the less fortunate. He passed away on February 13, 2012 after a short battle with cancer.
Dr. Robert H. Peterson Scholarship
Dr. Robert H. Peterson was a long time member of the Saint Leo faculty and served as chair of the chemistry department prior to his death. On his passing in 1991, his family established the Dr. Robert H. Peterson Scholarship in his memory.
Edward L. Flemming Memorial Scholarship
Why did you choose to create a scholarship at Saint Leo University?
My father, Edward Lee Flemming, Jr. was a lifelong educator. He had masters degrees from Harvard, UNC-Chapel Hill, University of South Florida and his doctorate from Columbia University. He was dean of academic affairs at Saint Leo from 1966 to 1969. While dean, Dr. Flemming was instrumental in working on the school being fully accredited as a college. That accomplished, he went back to teaching full time as the head of the psychology department until his passing on March 4, 1981. Dr. Flemming was teaching a Psychology of Adjustment class in Selby Hall when he suddenly sat down, suffered a heart attack and died right there in the classroom. Needless to say his students were very upset. I (his son, Edward Flemming III) held the class the following week and assured the students he died doing what he loved to do—teach. My mother, Francis Flemming, had the scholarship created in dad's name so he might be remembered. My two sisters and I graduated from Saint Leo College.
What would you want the recipients to know about the person for whom this scholarship is named?
It would be nice if the recipients were informed of the efforts Dr. Flemming made in those three years as dean to bring the school up to a fully accredited college. That his years as professor at Saint Leo were his absolute most fun in life, he loved his students and they loved him. It was the 1960's and 1970's after all.
What is your favorite Saint Leo story, tradition, or what Saint Leo has meant to you?
My favorite story is receiving a letter my freshman year that was addressed to me, Edward Lee Flemming III, stating that I was on academic probation and would be dropped from the college if I did not improve my grade point average by the end of next semester. It was signed by Edward Lee Flemming, Jr., Dean of Academic Affairs, with a hand written post script that stated, "Get your arse in my office immediately!" Needless to say my grades improved.
Three of my best friends today, 50 years later, were roommates and hall mates while we attended summer school in August 1967. My wife of 46 years, then Patricia Skiscim, Winter Weekend Queen in 1969, was my first and only date at Saint Leo. Saint Leo was a wonderful setting for young people to grow, learn and become leaders in their fields and communities. I feel it continues on the home campus in Florida and here in Norfolk, VA.
What do you hope recipients gain through this scholarship support?
My hope for the recipients is that the small amount of assistance this scholarship represents will lessen the stress of the cost of attending Saint Leo. That perhaps they will gain some feeling of kinship with Dr. Flemming as they pursue their degree in the study of what makes people behave they way we do. Mostly, to share in the pure joy of learning and the sharing of that learning as he did.
Eileen T. Hogan/McCloskey Family Endowed Scholarship
Eileen Hogan, aunt to Hugh P. McCloskey '67 and Mark T. McCloskey '71, was an early believer in education, having attained her master's degree from Columbia University. She took great pride in telling people her degree was signed by Dwight D. Eisenhower, then president of Columbia University and eventual 34th President of the United States. Her life was dedicated to helping others beginning with her 25 nieces and nephews, but more importantly, to those less fortunate. Now in her memory, her family wishes to continue, in a small way, her concern for her fellow man.
Father Damian DuQuesnay, OSB, Endowed Scholarship
Born July 24, 1918, in Highgate, Jamaica, Father Damian DuQuesnay graduated from Jamaica College Prep and from Saint Benedict College in Atchison, KS, in 1943 with a BS in zoology. Father Damian received this master's degree from Catholic University of America in Washington, DC, in 1951. While still a student, he was asked what he wanted to do with his life. One day, while reflecting during a walk, he had a revelation that he would give himself to God.
He was ordained into the priesthood by Bishop Emmet Michael Walsh on the Feast of Corpus Christi, June 20, 1946, in the unfinished Abbey Church. Father Damian was the first Jamaican ever to wear the habit of a Benedictine.
Of his early days at the abbey Father Damian said, "Our prayer life and our individual contribution to common life served to unite us into a closely knit and caring community of monks having a deep appreciation and regard for one another."
In 1957, Father Damian was appointed abbey prior and also served as novice master and brother master.
One of the greatest adventures of Father Damian's life occurred in 1963. With an opportunity to implement the Benedictine philosophy of missionary service, he was assigned by Abbot Marion Bowman as part of an appeal for monks to serve the remote mission of Sumampa in Argentina.
In response to the remote locale and grim surroundings, Father Damian reflected, "It was the most difficult task I had ever been obliged to undertake. There was no possibility of support. It was a hopeless location and a hopeless situation. We were in the outback. Everything was an adventure."
Father Damian returned to the abbey in 1966 to teach biology, histology, and zoology at Saint Leo College and served as department chair. He was always fascinated with animals and even started an aviary at the abbey.
After his retirement from the Saint Leo faculty, he was chaplain to Holy Name Monastery, a responsibility he eventually relinquished at age 90 due to his limited mobility. Father Damian left this earth for his eternal home on May 8, 2015. He was 96 years old.
Father Henry J. Koren, CSSp Endowed Scholarship
Why did you choose to create a scholarship at Saint Leo University?
My husband and I (Richard J. Palazzo '72 and Mary Arnheiter Palazzo '72) met at Saint Leo. We both wanted to give back to the college where we had been given the opportunity to grow intellectually, emotionally and spiritually.
What would you want the recipients to know about the person for whom this scholarship is named?
Fr. Henry J. Koren was a brilliant and saintly man. He was a theologian, writer and philosopher. His class "Existential Phenomenology" was well known to stretch his students' thinking. During a time of great turmoil, his views on life was—for me—more a spiritual guidebook. Dick and I named our first daughter after him, Koren.
What is your favorite Saint Leo story, tradition, or what Saint Leo has meant to you?
My first day at Saint Leo, another freshman girl got so excited because this cute guy who had saved her best friend from drowning out at Jones Beach in Long Island was a student at Saint Leo. That cute guy—lifeguard—later became my husband. Always brings a smile to my face.
What do you hope recipients gain through this scholarship support?
My hope is that the recipient of this scholarship continues to grow and spread his/her knowledge of life in a positive and productive manner which will help bring peace to themselves and others.

Father James Hoge, O.S.B. Endowed Scholarship
A member of the Saint Leo Abbey, Saint Leo College, and Saint Leo University community since pronouncing his first vows and entry into the Order of Saint Benedict in 1938, Father James Hoge was ordained to the Catholic priesthood in 1943. After 15 years teaching at Saint Leo College Preparatory School, he embarked upon a career of pastoral work in the tri-county Hernando-Pasco-Citrus area of Florida which then constituted the Benedictine apostolate. Father James was known as the "Catholic Father of Citrus County". He started all of the present-day parishes there—six in all—and built the county's first inter-parochial school, Pope John Paul II Catholic School in Lecanto, FL.Father James was former director of public relations and treasurer at Saint Leo Abbey and Saint Leo College and served on the college board of trustees. He was trustee emeritus at Saint Leo University and a contributing editor of The Florida Catholic Heritage Trail. Father Hoge was 96 years old when he passed away on March 16, 2013.
Father Marion Bowman Scholarship
Hailing from Kentucky, Father Marion Bowman, born Richard Bowman, gravitated toward the religious life and as soon as he graduated from Saint Leo College Preparatory School in 1924, he became a young monk-in-training. In fact, to begin on his path in being a monk, he entered the Abbey as a novice. After the profession of his vows as a Benedictine monk, he was granted the religious name Father Marion.In addition to being a science and mathematics teacher, campus landscape architect, and arborist at the prep school, in September 1932, Father Marion was appointed the varsity coach and athletic director and oversaw the program for a quarter century until he was elected abbot in 1954. During his tenure, Saint Leo became a statewide sports power among Catholic high schools, private academies, and club teams. Father Marion served as the third abbot of Saint Leo, a position he held for 15 years until 1969. During this time, Saint Leo was transforming from a prep school to a college. For most of the 1960s Abbot Marion served as chancellor and was able to raise money to build numerous buildings to aid in the transformation of Saint Leo to a four-year baccalaureate college. Father Marion was hands on in the engineering of some of these buildings since he loved construction and was a self-trained architect and project engineer. The Marion Bowman Center was built the same year Abbot Marion served as acting university president, and thus the athletic center was named for him.Father Marion Bowman died at the age of 94 in 1999.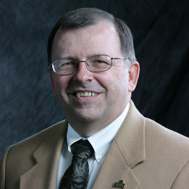 Frank and Phyllis Mezzanini Endowed Scholarship
Frank Mezzanini retired in 2012 after a distinguished 14 year career as vice president of Business Affairs and Chief Financial Officer for Saint Leo University. Frank was named the 2012 Education CFO of the Year by the Tampa Bay Business Journal.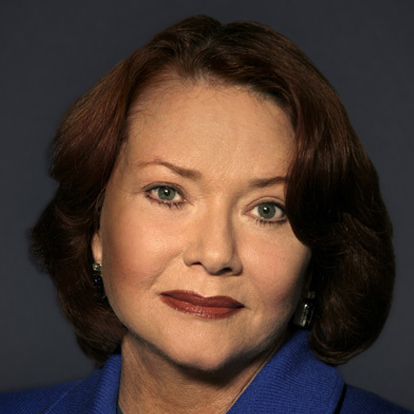 Frank Swager Endowed Scholarship
Sheila McDevitt '60 is always ready with the prescient observation, the penetrating question, the encouraging word. And Sheila is always among the first to contribute if she is convinced that her gift will be used wisely and for a worthy purpose.
The future general corporate council of TECO Energy, Inc., and chair of Saint Leo's Board of Trustees was five years old when she arrived at Saint Leo. Upon Sheila's mother's untimely passing, her dad turned to the Benedictine Sisters who conducted a boarding school program for elementary school children. There, Sheila was motivated and learned responsibility by doing chores at the boarding house, such as cleaning, doing the wash, and shining shoes. "I learned many 'life lessons' at the Academy. They taught me independence, how to read people and make decisions early in my life."
Sheila credits the education she received at Holy Name Academy as the beginning of her personal and professional success. Looking back, she sees Holy Name as a "safe haven" for a young, impressionable child. "The Benedictine Sisters and Brothers raised me. I learned the importance of education in my formative years and it has stayed with me throughout my entire life."
Exemplifying her gratitude for the solid foundation she received, Sheila is an enthusiastic supporter of Saint Leo University. She has given in just about every way it is possible to give: sustained annual giving, support of building campaigns, creating an endowed scholarship, and including a bequest for Saint Leo in her will.
The scholarship fund Sheila established in 2007 has special meaning for her and for Saint Leo's history. The fund honors the memory of her cousin, C. Franklin Swager, a member of the Saint Leo College class of 1961 and a founding member of the "Monarchs" basketball team. Frank died in 1967, leaving an infant son who never got to know his father. Thanks to Sheila's generosity, each year the Frank Swager Endowed Scholarship helps a member of the Saint Leo men's or women's basketball team to afford a Saint Leo education. And it signifies for Frank's son and their descendants the affection and esteem in which Frank Swager will always be held by his alma mater.
Gaston and Evelyn De Groote Scholarship
Captain Gaston R. De Groote (1905-1982) was chosen to master the world's first nuclear merchant ship, the N. S. Savannah. Although he reached the top of his beloved chosen profession, he did so without the benefit of a formal education. He was born in Nazareth, near Ghent, Belgium in 1905, one of several children. At the age of 13, he was orphaned when his father was killed in a World War I bombing in 1918, subsequent to his mother's death in 1910. Despite there being no seagoing members in his family, Captain De Groote went to sea at the age of 15. He spent a year on a training ship as a cadet and, because he was big for his age and a capable seaman, was allowed to sign on a Belgium ship at 16. Eighteen months later he was sailing as a boatswain's mate. After serving under Belgium and Dutch flags, he completed six months of compulsory training in the Belgium Navy in 1925.
In the spring of 1926 Captain De Groote came to the United States, became a U.S. citizen and continued to climb the ladder of his maritime career. From 1930 until 1941, the late Walter O. Briggs, a Detroit industrialist and owner of the Detroit Tigers, hired Captain De Groote to serve as skipper of his 236 foot diesel yacht, The Cambriona, where he commanded a crew of 41 men. From 1941 to 1942 Captain De Groote served as skipper of the yacht LotusLand, owned by Col. E. A. Deeds of the National Cash Register Company. The yacht was turned over to the Coast Guard in 1942 and Captain De Groote returned to merchant marine service.
World War II service for Captain De Groote included convoy duty to north Europe and north Africa. He never lost a ship during the war but was wounded on a convoy trip during the Battle of the Bulge and spent three months recuperating in a hospital. After the war, he served with two steamship companies as a captain until 1947 when he joined the States Marine Lines, the operating company for the nuclear ship N. S. Savannah. After 15 years in command of world-circling freighters, which included the Korean War, Captain De Groote was selected, against stiff competition, to command the N. S. Savannah, without the benefit of a college degree. Captain De Groote proudly trained for three years to become the Savannah's skipper. The nuclear ship is now in the Charleston, South Carolina National Maritime Museum.
On November 15, 1963, Captain De Groote was presented the Knight of the Order of Leopold medal on behalf of the King of Belgium. In addition, a street in Nazareth, Belgium was named "Kapitein De Groote Straat" in his honor.
Captain De Groote retired from the sea in 1964 only to continue to be in touch with it by running a ship surveyor business in the Port of Tampa for 10 years prior to his full retirement.
Evelyn Vanecek (1912-2002), of New York City, married Gaston De Groote in 1936. She was a homemaker and devoted to her church and taught religious education in addition to being a Eucharistic minister for many years in the Catholic church. She felt strongly, along with her husband, that a belief in God and good moral values were necessary to achieve a full life. Mrs. De Groote provided a safe haven port for her husband's seafaring life. Throughout the years, she immaculately maintained their residences, first in New York and ultimately in Florida, taking care of the family pets and tending to many gardens.
Captain and Mrs. De Groote believed so deeply in the importance of a formal education that they endowed the Gaston R. and Evelyn De Groote Scholarship to help worthy young students with financial need in their quest for a full and rewarding life.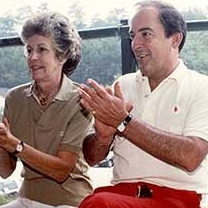 Goizueta Foundation Scholarship
Roberto C. Goizueta, chairman and CEO of The Coca-Cola Company from 1981 to 1997, established the Goizueta Foundation in 1992 to provide financial assistance to educational and charitable institutions. He envisioned a philanthropy that would improve the quality of life for individuals through education and human services.
Following Mr. Goizueta's death in 1997, his wife Olga C. de Goizueta, stepped into the role of trustee and chairman of the Board of Directors. Through her vision, the Foundation grew into an extension of the Goizueta family's personal life and charity. After her transition to chair emerita in 2013 and her death in 2015, the next generation of the Goizueta family – Olga, Roberto and Javier – has assumed the Foundation's leadership.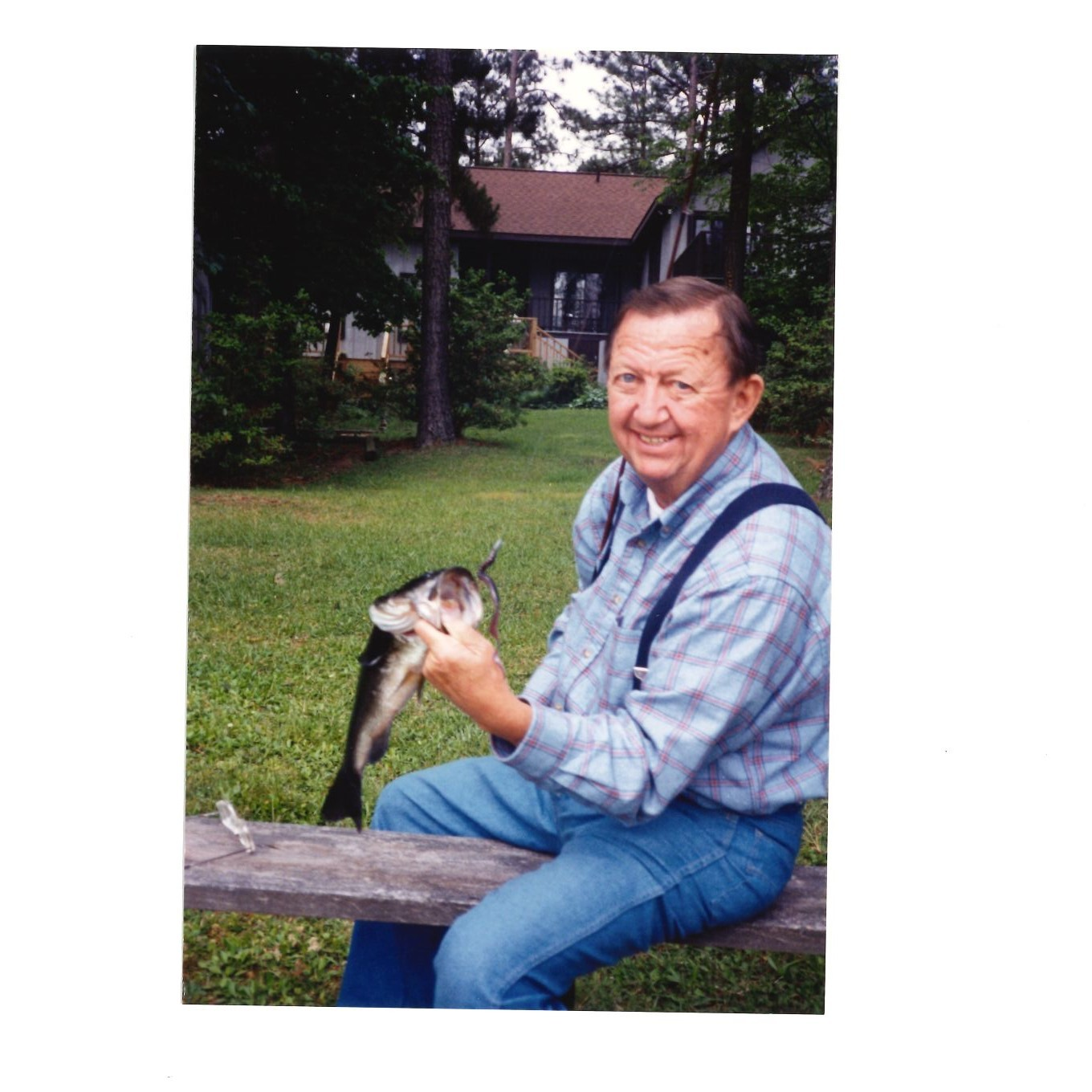 Gregory Noel O'Donoghue '54/'87 Endowed Scholarship
Why did you choose to create a scholarship at Saint Leo University?
My husband, Greg, died in 2010. He attended Saint Leo Prep School in his junior and senior years and graduated in 1954. He joined the Air Force and had duty stations all over the world. We heard many stories about Saint Leo and Father Damian and others. Greg remembered his years there with great fondness. Every opportunity we had, we traveled to Saint Leo and visited the campus.
What would you like the recipients to know about the person for whom this scholarship is named?
When Greg arrived at Saint Leo he was a sad and troubled young man. His mother had died and he was not doing well at school in Orlando. It was suggested to his father that Saint Leo might be just the place to help Greg. He blossomed at Saint Leo—played football and was on the track team. He absolutely loved the lake on campus and fished there whenever he could. Although he "hated bugology" as he called it, he enjoyed the structure and the studies. Attending mass was especially meaningful to Greg and walking over to the grotto gave him a measure of peace.
What is your favorite Saint Leo story, tradition, or what Saint Leo has meant to you?
Greg and I lived down the street from each other in Orlando. We began dating when he was home from school. I was invited to go along when his father and stepmother drove to Saint Leo to visit Greg. I was so impressed with the campus and all that Greg was doing. I have great memories of those visits and Greg showing me around campus.
What Saint Leo has meant to me the most is that his experiences there prepared him to be a wonderful father. He had such devotion to the Catholic Church and its traditions. He passed his beliefs on to our five children. He was steadfastly honest in his dealings with others. He gave great example by excelling in his military career.
The story Greg was always read to tell was how proud he was to have graduated from Saint Leo Prep School and then to be among the first to graduate from Saint Leo College.
What do you hope recipients gain through this scholarship support?
I hope this scholarship support helps give the recipients the knowledge and understanding to make positive differences in their families, professions, and in the lives of others they may encounter throughout the world.
James H. Heagerty Sr. Family MBA Endowed Scholarship
Why did you choose to create a scholarship at Saint Leo University?
Jim Heagerty was a 1948 graduate of Saint Leo Preparatory School. Throughout his life he spoke to his family of how much he benefitted from his five years of attendance—both academically and spiritually. When he passed in 1997 it seemed appropriate to establish the MBA scholarship in his memory. He was a believer in continuing education, and wanted to help others.
What would you want the recipients to know about the person for whom this scholarship is named?
To quote a friend's thoughts after Jim's passing, "He was not only a successful banker and businessman, he conducted himself with unimpeachable integrity, honesty, and forthrightness. His philanthropy and strength of family are well documented. He was a poster of inspiration to our youth."
Jim served on the Saint Leo University Board of Trustees.
What do you hope recipients gain through this scholarship support?
Encouragement and motivation to continue their hopes and dreams for happiness and success!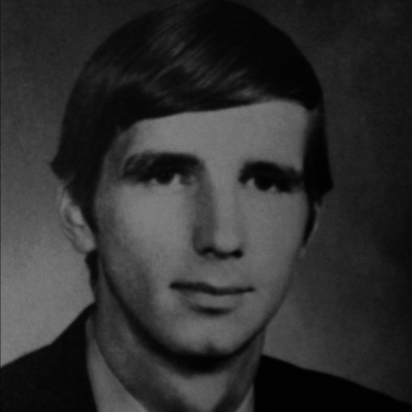 James K. Kiley '74 Endowed Scholarship
Why did you choose to create a scholarship at Saint Leo University?
We chose to create the James D. Kiley '74 Endowed Scholarship to remember Jim and to honor his dedication to scholarship and his love of Saint Leo.
What would you want the recipients to know about the person for whom this scholarship is named?
JAMES DONALD KILEY – Born in New York City in 1952, the third of six children, Jim grew up in Fairfield and Greenwich, Connecticut. He attended Saint Mary's High School in Greenwich, where he was a superb student and a star athlete. In 1970, Jim received a full basketball scholarship to Saint Leo College, where he pursued his academic and athletic endeavors in earnest. He was recognized for his efforts by being named Saint Leo's first NCAA Academic All-American. In 1974, he was graduated Magna Cum Laude, as a philosophy major, with a well-rounded liberal arts education. After college, Jim continued his studies, pursuing an MBA at Iona College and studying accounting. For most of his professional career, Jim served as an accountant or accounting director at a number of hospitals in New York and New Jersey. He also served honorably with the Internal Revenue Service. He was a dedicated family man and father of two children. Jim continued his intellectual interests, reading widely in many subjects, particularly history. He was a tough competitor in sports, but, in his personal life, Jim was a kind and sincere gentleman. He had a good heart and a generous spirit. Above all, he valued family, faith, and friends. Jim passed away in 2013. He fought the good fight, he finished the course, he kept the faith.
What is your favorite Saint Leo story, tradition, or what Saint Leo has meant to you?
Saint Leo gave me and my brother Jim a life-long love of learning. He and I valued Saint Leo's history, its Benedictine heritage, and its continued commitment to excellence in academics and athletics, and the many caring and dedicated Saint Leo people who helped enrich our lives.
What do you hope recipients gain through this scholarship support?
The Kiley family hopes that this support will help students pursue their education, enabling them to lead productive and meaningful lives.