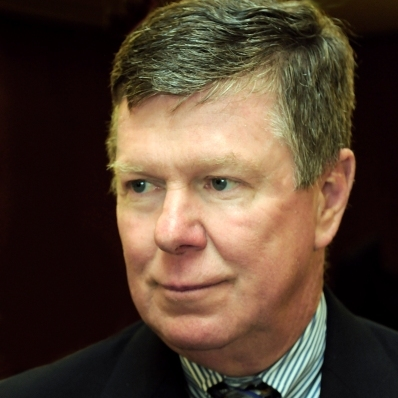 Arthur F. Kirk, Jr. Presidential Scholarship
Former president of Keuka College in upstate New York, Dr. Arthur F. Kirk, Jr. joined Saint Leo College as its eighth president in January 1997. Under his leadership, Saint Leo College evolved to become Saint Leo University.
During Dr. Kirk's presidency, Saint Leo's student body grew from 7,403 to 16,450 with record enrollments nearly every year. The number of full-time faculty members more than quadrupled to over 240 and the number of degree programs grew from 22 to 48, including the university's first terminal degree offering, the Doctor of Business Administration. Also during this tenure, the university founded the innovative Center for Online Learning, which serves students all over the world. By Fall 2015, the University Campus in Saint Leo, FL, expanded by 11 new buildings, in addition to three renovations over the course of 13 years, adding more than 70 acres and nearly 1 million square feet of new facilities.
Dr. Kirk retired in June of 2015.
Impact
Reflecting on his nearly 18 years at Saint Leo University, Dr. Kirk said, "While presidents often get credit for success, I am most proud of those at Saint Leo who embraced our mission, practiced our values, and pursued our vision, never fearing change, and worked tirelessly to create a successful and sustainable university for the 21st century. The faculty, staff, trustees, alumni, and friends have all been an integral part of what stands today as the third largest Catholic university in America. Perhaps most of all, I will miss the students. They stand as role models by practicing our core values while on campus and then living in the world as alumni. Saint Leo University is not about a president; it is the collective seeking each day to go from good to great. I will miss leading and working with such a wonderful collection of men and women with purpose."